Sooo, you want to take a peek behind the curtain, eh? Just who is this Wallis person, anyway?
Well, I'm probably best described as part tech geek, part dog fanatic, part bookworm, part daydreamer, with a questionable sense of humour mixed in for good measure.
But let's get serious for a minute.
You're not really interested in me. You just want assurance that I'm not a total psycho or inept amateur who is going to take your money and make digital confetti out of it.
And that's just fine.
Because this page isn't really about me.
This whole website isn't really about me.
It's about YOU.
Or more precisely, how I can help you gain visibility and boost sales for your business.
Sure, I love what I do. It gives me a massive kick to hear a client tell me they've just signed a new client, or sold thousands of dollars worth of products thanks to the words I've written.
But I'm under no illusion that you want – or need – to know my life story.
You just want to know if you should work with me.
So to help you make that decision, here are some key points:
Words? Love em. Been a bookworm my whole life. Wrote my first short story at age 7.
I ran an e-commerce store for 10 years as a passion project. Built the store myself in HTML (this was before WordPress came along and made things easy peasy), then kept tinkering as I expanded my business from retailing beaded trinkets into sterling silver gemstone jewelry.
During my time running my e-commerce store I gained hands-on experience in SEO, marketing, business, and entrepreneurship, topics I still love learning about, which is probably why I work with so many coaches!
I earned my chops at a digital marketing agency in Melbourne, writing effective copy for clients in many industries including life coaching, business consulting, software development, and more.
I'm obsessed with all things copywriting and digital marketing. I would probably do this for a living even if I didn't get paid (but don't ask me for a freebie).
Most importantly – 
I know how to write copy that will build your audience and make you money. And I don't fluff around – I hit deadlines and am always professional, no matter what.
Also, because I'm a generous gal, I'll throw in a few little random morsels to give you a fuller picture of me as a (non psycho) person:
I love to travel. I've been to Europe twice (solo), and all parts of Asia, USA, and NZ. The next big adventure is planned for Canada in the next year or so.
I'm dog crazy, and am a willing human slave to my gorgeous Italian Greyhound, Blue.
I'm a movie fanatic, and am practically a walking talking movie trivia app.
Once I start a puzzle, I become obsessed with it until I finish it. Copywriting projects are my favourite type of puzzle.
So, what do you think? If you've got a project coming up that needs someone who knows what she's doing, get in touch.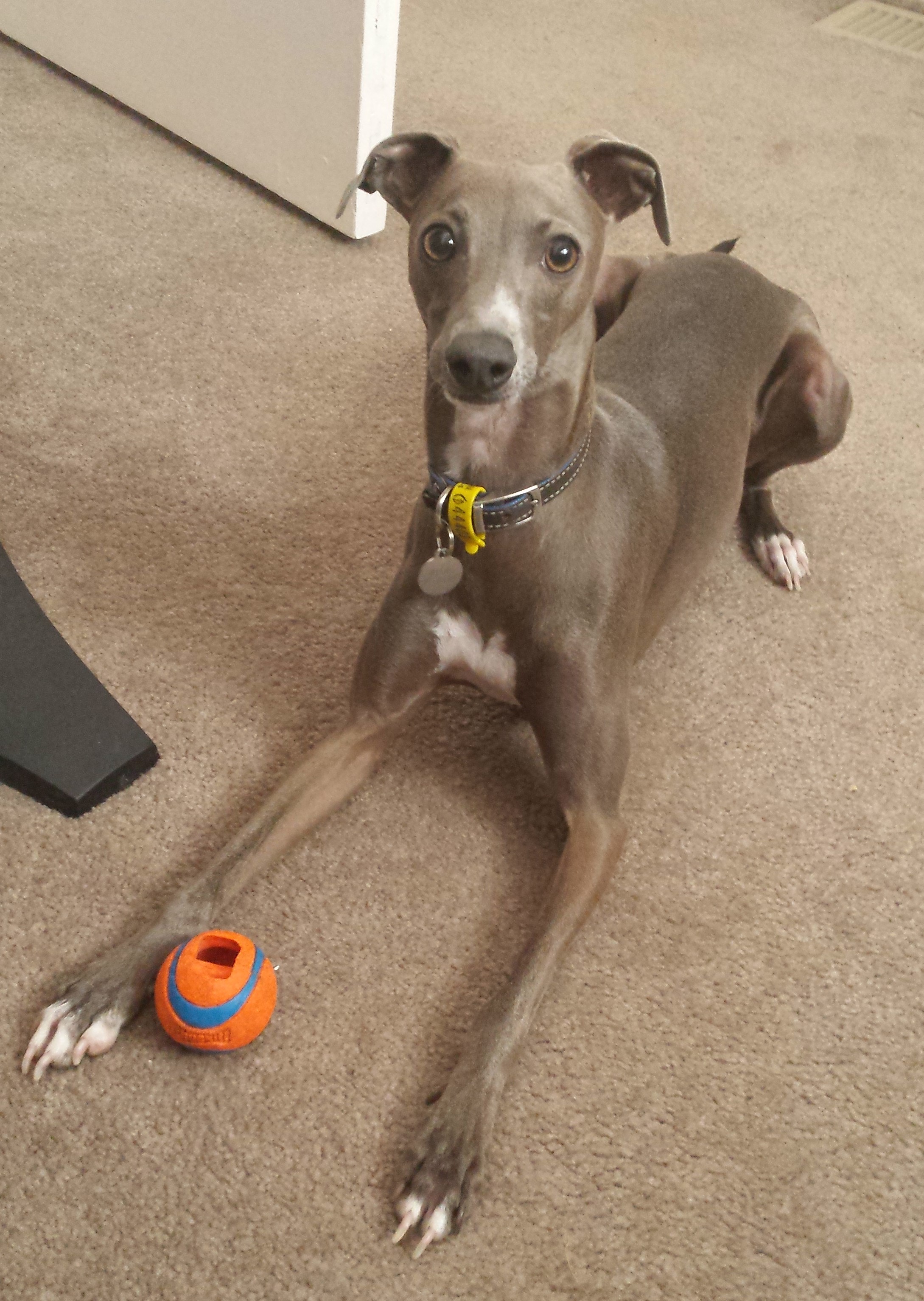 Blue – Business Mascot & Ball Fanatic
Get in Touch!
Got a project coming up you'd like to discuss? I'd love to help you bring it to life!
Just shoot me an email at: sam(at)wallisthewriter.com, and I'll be in touch with next steps.